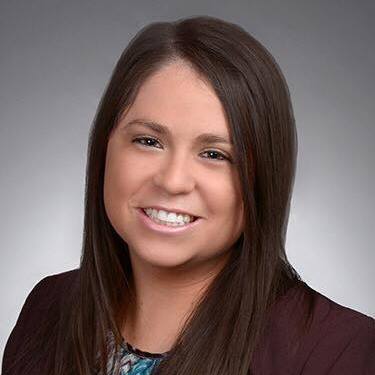 Shannon N.
Stolzer
Associate Attorney, Grzymala Law Offices, P.C.
---
Legal Background
Shannon joined the team at Grzymala Law Offices, P.C. in February 2019 where she focuses her work on construction law and commercial litigation. She is a zealous advocate for the firm's clients and spends her days arguing in court and drafting complaints, briefs, and other pleadings related to issues of breach of contract, mechanics liens, fraud, and other business disputes.
Throughout her time at law school, Shannon worked as a law clerk for a transactional attorney and then for a civil litigation firm. Shannon also worked as an associate attorney at a law firm where she focused her practice on estate planning and administration, corporate law and real estate.
As an attorney, Shannon uses her experience to find innovative ways of resolving client issues. She values building positive relationships with clients, other attorneys, and her coworkers, and believes efficient communication is the key to success. Shannon also strongly values teamwork and collaboration, gaining outside perspectives, and working with others toward common goals.
Shannon has been licensed to practice in the State of Illinois since 2017.
Education
Shannon graduated from Loyola University Chicago School of Law in May 2017 where she earned her Juris Doctor. While at Loyola, Shannon participated in the Civitas ChildLaw Clinic, where she stood up in child protection and domestic relations court to advocate for impoverished children and their families. Shannon graduated from Loyola with a Certificate in Child and Family Law.
Prior to law school, Shannon attended Indiana University in Bloomington where she obtained a Bachelor of Arts in journalism. Writing is one of Shannon's greatest strengths and passions, and she continues to use this skill every day.
Shannon is a member of the Chicago Bar Association, the Illinois State Bar Association, and the American Bar Association.
Personal
When she's not working, Shannon loves to travel. She studied abroad in Florence, Italy during college and has traveled across Western Europe. Shannon also loves to read and spend time with friends and family.