Getting Familiar with Illinois Lien Laws
February 21, 2022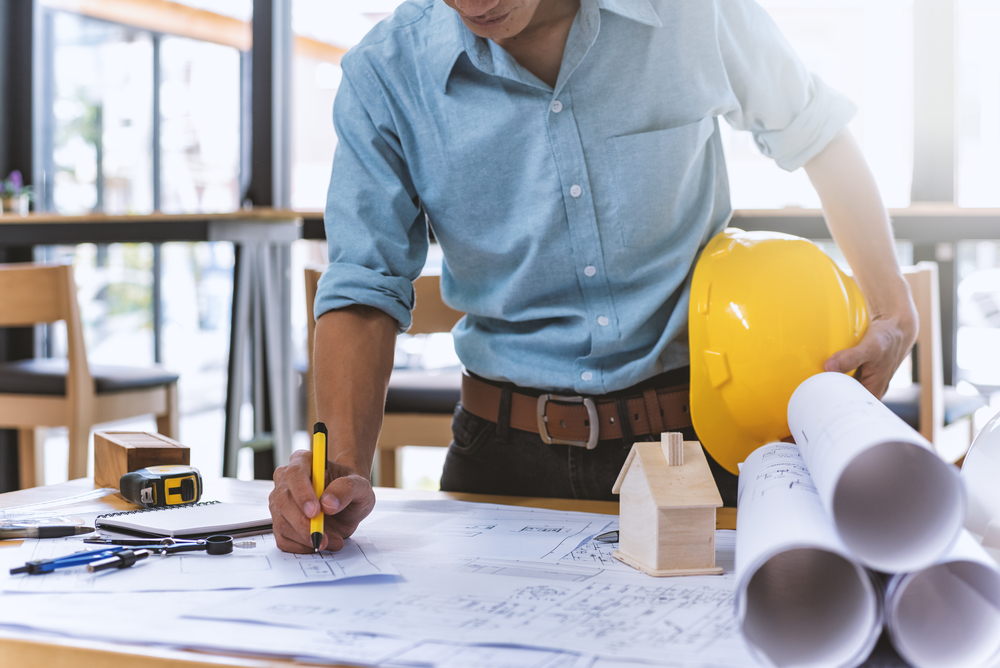 It is not uncommon to hear contractors and subcontractors have not been paid for a construction job in Illinois. This can be a huge inconvenience, considering that one is delivered on the job with the expectation of being paid on time. As a contractor, it is important to draft a contract with the homeowner to protect both your rights. According to the Illinois home repair and remodeling act, this is a significant requirement. When you have not been paid, you can take legal action with the help of a mechanics lien attorney to secure your payment. Mechanics lien laws are legal instruments providing unpaid contractors, subcontractors, and suppliers with a security interest in the property.
Illinois Lien Laws
Contractors, construction vendors, suppliers, property owners, and any other interested party working on Illinois construction jobs will run into lien-related paperwork at some point. Justifiably, if it is the first time you are running into this kind of information, you may not know how Illinois lien laws work. Here is what your Illinois mechanics lien lawyer would like you to know.
Who Can File an Illinois Mechanics Lien
A contractor or subcontractor that has provided labor and materials for the improvement of a property and has not been paid is entitled to lien rights against the property. Contractors are any party that contracts directly with the owner. This can be an architect, construction manager, engineer, or laborer. Subcontractors, on the other hand, contract with another contractor instead of the owner. In Illinois, it does not matter where you are working under a subcontractor. Even sub-subcontractors can file mechanics liens as they will be treated the same way as contractors.
How About the Unlicensed Contractors?
There are no special requirements regarding licensing that are imposed on the mechanics lien claimant. However, in one case, a court found two architects could not foreclose on a mechanic lien due to lacking licenses. That means design professionals may have to be licensed, although the requirement does not extend to any other party.
Information to Include in a Lien Form
As much as you can create your mechanics lien form online, Illinois has stringent laws on information that you should put there and document formatting. That is why it is better to work with a Chicago mechanics lien lawyer to avoid mistakes that could get your claim thrown out. Here is the information that should be on your mechanic lien claim form.
Claimant's name and address
Prime contractor's name and address
Property owner's name and address
Hiring party's name and address and all other contractors in the chain of contract
Name and address of any mortgagee or lender
Brief description of the contract and work performed,
The date the work was completed
Legal description and PIN of the property
Balance remaining and due
Verified by the claimant
Must the Lien Be Notarized
For a mechanic lien to be considered valid in Illinois, it has to be signed in front of a notary public and  be notarized.
How Long is a Lien Effective?
You have two years to file a lawsuit to enforce the lien claim from the last date of work or furnishing materials for the project,  This is enough time to file a lawsuit and anticipate setbacks or delays on the way.  However, an owner or other party with an interest in the property can accelerate this deadline by sending a demand to file a lawsuit to enforce the lien claim within 30 days.
Once these deadlines pass, a mechanics lien claim cannot be renewed or extended and becomes unenforceable.
How Can An Attorney Help
One of the advantages of working with a Chicago mechanics lien attorney is that they will give you legal advice. Illinois legal laws can be complicated for an untrained person. You need someone to advise you on the right steps to take. Once a lien is filed, the attorney will represent your interest in any talks going on. Property owners can also benefit from lawyers, especially in cases where they have paid the main contractors, but the contractors fail to pay the subcontractors.
Whether you are looking to file a mechanic lien or are a property owner and a mechanic lien has been filed against you, reach out to Grzymala Law Offices P.C. Our team consists of experienced construction and mechanic lien attorneys that can assist you in your case.