How to Find the Right Construction Lien Lawyer for Your Circumstances
September 20, 2021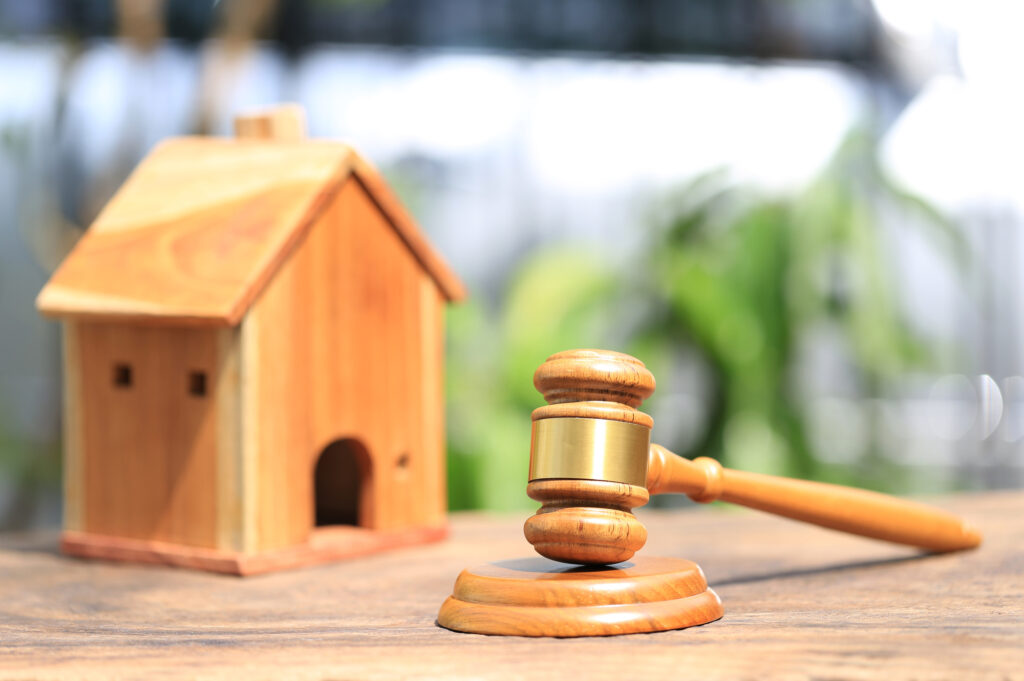 Construction lien filings have jumped due to the COVID-19 pandemic. If you're trying to navigate the construction lien process, don't leave your case to chance. You need a construction lien lawyer.
The Illinois State Bar Association has more than 30,000 members. How do you find the right lawyer for your needs?
When you're looking for a construction lien lawyer, choosing your attorney carefully is even more important. Not every lawyer has construction law experience. Keep reading to learn more about construction liens and how to find the best construction lien lawyer for you.
What Is a Construction Lien?
A construction lien is also called a mechanic's lien. It gives contractors or suppliers the right to file a claim on a property where they provided labor or materials for a contracted project but haven't received payment.
If the lien goes through, the contractor or supplier has a legal claim on the property. They become a creditor.
Construction liens ensure that people get paid for work they were contracted to do. Liens make the debt collection process easier than suing.
Who Needs a Construction Lien Lawyer?
Many clients who need mechanic's lien services are workers who haven't been paid for their services. In Illinois, most parties who provide labor or services for a private project can file a mechanic's lien.
Contractors, subcontractors, and material suppliers can file a construction lien. You must have a contract with the property owner or contractor. For unpaid work on local government projects, you can assert a lien against the funds due but not against the real estate.
Property owners and developers may need a construction lawyer to defend themselves against false lien claims.
A mechanic's lien lawyer will help you successfully navigate the process. Whether you're filing a lien claim or defending yourself against one, missing a deadline or skipping a step in the process can invalidate your case.
Finding the Right Construction Lien Attorney
The process for a mechanical lien is complicated. The right construction lien lawyer can make the difference in giving your case a successful outcome. When you're looking for the best mechanic's lien attorney near me, you have several factors to consider.
Recommendations and Ratings
When you start looking for a construction attorney in Chicago, ask colleagues you trust for recommendations.
Various websites offer recommendations and reviews of lawyers. The Martindale Hubbell rating system is the oldest in the US. It takes into account reviews from peer attorneys, judges, and clients to rate a lawyer's ethics and professional ability. Other evaluation services include Avvo and Super Lawyers.
Be sure to check a construction lawyer's standing with the Illinois State Bar. You want to know that the attorney is licensed and in good standing.
Find Someone Local
If your search for a lawyer started with "construction lien attorney near me," you're on the right track. A local attorney will best understand the legal information that affects your case. They'll have a better understanding of the judges and opposing lawyers.
In addition, attorney licensing in the US is on a state-by-state basis. You need a construction lawyer licensed to practice in Illinois.
Specialization and Experience
No lawyer can be an expert in all areas of the law. Before you hire a construction attorney, you should find out if they specialize in that area of the law. You don't want to be paying a lawyer to learn how construction liens work before they can advance your case.
Ask how long they've been working in construction law and how long they've been with their present firm. Finding out how much of their practice is dedicated to construction law is useful when evaluating the lawyers you may hire. A lawyer who practices construction law daily is more likely to have the expertise and experience to give your case the best possible result.
You should also ask how many cases like yours the attorney has handled. You want someone who works frequently with clients similar to you and cases similar to yours. You know that their experience puts them in a good position to effectively represent you.
Communication
The way a mechanic's lien lawyer communicates with clients is another important factor to consider. Many lawyers prefer email although some may text. You want to know if your construction lawyer will reach out to you or if you'll need to ask for updates.
Some lawyers keep a strict 9-to-5 schedule for communicating with clients. If you would like the occasional evening update or answers to your questions on the weekend, be sure you know what to expect.
Billing
Most attorneys charge clients an hourly rate. A true standard rate doesn't exist, so you can always try to negotiate.
If part of your case will require many hours of work, try to get a discounted rate. The firm may be more willing to discount if a bonus for a favorable result is part of the arrangement.
For clearly defined tasks, like writing a demand letter or filing a complaint, you may be able to negotiate a flat fee. This gives you certainty about how much you'll need to pay.
A contingency payment arrangement means the lawyer takes a percentage of what's recovered in your case.
No matter what fee and cost structure you agree to, be sure you fully understand it. Always get the fee arrangement in an engagement letter. Most lawyers will have you sign this type of document anyway.
Engage Your Construction Lien Lawyer as Soon as Possible
The earlier you involve your construction lien lawyer in your case, the better. You reduce your risk by having legal representation earlier in the process. Your lawyer can be a resource for planning and proactive decision-making rather than a tool for crisis management.
Finding the Best Construction Attorney
When you're looking for a construction lien lawyer near me, you want to find the best legal representation for your situation. You want a local attorney with an excellent reputation. You want someone with the knowledge and experience to give you the best chance for a favorable outcome.
Grzymala Law Offices specializes in all aspects of construction law. Mark Grzymala has more than nineteen years of experience in mechanic's liens, construction law, commercial litigation, and corporate law. He has prepared more than 2,000 Chicago mechanic's liens and bond claims so far.
Contact us today for a consultation. We look forward to serving your construction law needs.