Mechanics Lien v. Notice of Intent to Lien: What's the Difference?
September 18, 2023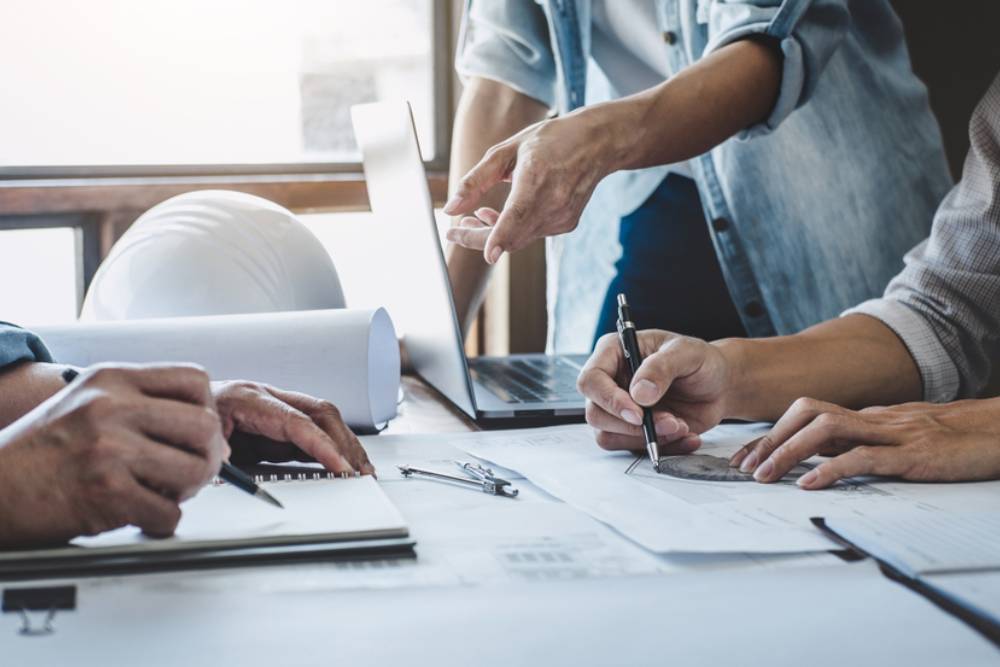 You're midway through a construction project, and suddenly, there's a payment dispute. Before panic sets in, it's essential to understand the tools available at your disposal. Among these are the mechanics lien and the notice of intent to lien. Both are powerful instruments in the Illinois construction industry, but what sets them apart?
What is a Mechanics Lien?
A mechanics lien is a legal claim made against a property by a contractor, subcontractor, or supplier who hasn't been paid for their work or materials. It's a way to ensure that those involved in enhancing or maintaining a property get their due. In essence, it prevents the property from being sold or refinanced until the owed amount is settled.
Advantages:
Ensures payment for services rendered.
Provides leverage in payment disputes.
Acts as a safeguard against non-paying property owners.
Disadvantages:
It can be a costly and time-consuming process.
If you file a mechanics lien in error, you could be sued for damages.
If the property owner does not pay the lien, you may need to foreclose on the property in order to collect your money.
To enforce a Mechanic's Lien through foreclosure, a contractor or subcontractor has to file a lawsuit within two years from their last day of work. This lawsuit needs to be filed in the county where the property is located. The property owner must be included in the suit, along with any other parties who have an interest in the property, like mortgage lenders or other lien holders. If a subcontractor is the one trying to enforce the lien, the general contractor and anyone else in the contractual chain between the general contractor and the subcontractor must also be named in the lawsuit.
The aim of the lawsuit is to get the court to order the sale of the property. This sale is intended to cover the amount owed under the Mechanic's Lien and any other debts secured against the property.
What is a Notice of Intent to Lien?
Illinois has no notices to 'intent to lien'.  Both general contractors and subcontractors have to file a mechanic's lien within four months and enforce it through a lawsuit within two years. On top of these rules, subcontractors have extra notice requirements to keep their lien rights.
They must send a 90-Day notice to the property owner within 90 days of their last day on the job. This 90-Day notice might be skipped if the general contractor has already included the subcontractor in a sworn statement, but it's safer to send the notice anyway.
Subcontractors working on single-family homes that are owner-occupied also need to send a separate 60-Day notice within 60 days of starting work.
Notice of Intent to lien isn't a lien in itself but a written document signifying a party's intention to file a mechanics lien if not paid within a specific timeframe. This notice acts as a final warning to property owners about a looming mechanics lien if they don't address the unpaid dues.
Advantages:
Offers an opportunity for dispute resolution before taking legal action.
Can expedite payment without resorting to a full-fledged lien.
Serves as a precursor, educating property owners on the potential consequences of non-payment.
Disadvantages:
It does not give you the same legal rights as a mechanics lien.
It does not prevent the property owner from selling or refinancing the property.
If the property owner does not pay, you may still need to file a mechanics lien in order to secure your payment.
Ultimately, the decision of whether to file a mechanics lien or a notice of intent to lien is a case-by-case decision.
Securing Your Interests with Grzymala Law Offices
In the ever-evolving world of construction and property development, understanding the nuances of tools like the mechanics lien and notice of intent to lien can be the difference between timely payment and prolonged disputes. While they are related, they serve distinct purposes in the payment chain, with one acting as a legal claim and the other as a deterrent.
If you find yourself at the crossroads of a payment dispute or merely want to be prepared, don't hesitate. Avail yourself of the law services at Grzymala Law Offices. Let us guide you through the intricacies of the Illinois mechanics lien act and ensure your rights are always protected.
Act now. Secure your interests, and let your work speak for itself without the shadow of payment disputes.
Contact Grzymala Law Offices Today.