Your Guide to Common Construction Defects
March 07, 2022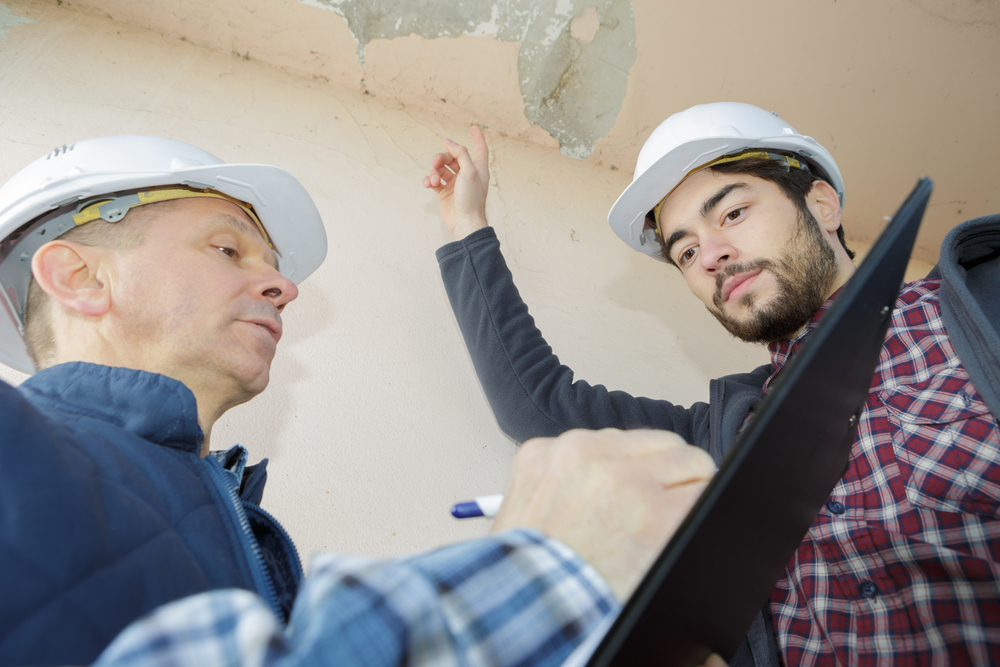 Construction defects are some of the most common consequences of any project, with the majority of these being minor imperfections. Unfortunately, you may occasionally encounter significant defects, with some either compromising the structural integrity of your property or leading to financial risk when property damage or injuries arise. If you are looking for help to counter these issues, a construction firms Chicago expert can help with this, with the following tackling areas to consider looking into.
Common Construction Defects
Construction defects are generally classified as either patent or latent. Patent defects refer to imperfections that can easily be spotted during inspections carried out by contractors or other trade professionals. Due to this, fixing them will be easy, with the majority requiring only minimal repairs. Latent defects will, however, be concealed and will require thorough inspections, often supervised by experts such as a Chicago construction attorney. This means that they need significant repairs that may result in unexpected expenses.
The above defects can also be broken down into various extensive types, which include:
Material Defects
Material defects refer to imperfections arising from inadequate or damaged materials used during construction. If the defects originate from the manufacturer, the flaws will often be visible only after the completion of the project. This makes material defects difficult and expensive to rectify, with the only solution being replacing old materials with new ones and recruiting additional labor.
Design Defects
These defects can be traced to the design professionals, with the responsible parties often failing to produce well-organized and accurate construction documents. The imperfections will either result from errors or omissions. The former requires redesign work to remedy the problem and the latter requires a change in order to rectify the damage.
Workmanship Defects
Illinois construction law defines workmanship defects as imperfections that arise when a contractor fails to adhere to the correct construction documents. This can lead to simple patent issues, with significant deviations leading to severe structural problems. Identifying the liable party can often prove challenging, making it difficult to rectify these defects.
Minimizing Construction Defects
There are a few steps that each party can take to minimize construction defects, with the following coming in handy for this:
Review the Policy Coverage and Contract Terms
Chicago construction lawyers suggest reviewing the contract terms for every employee involved in the project. This means checking tasks that parties such as contractors, designers, and suppliers must perform. Any irregularity in responsibility terms, liabilities and contract terms could spell disaster, hence make it a point to go over the language used for each employee terms, with construction lawyer Chicago professionals coming in handy for this. In addition to this, ensure that your liability coverage and that of other parties involved in the project can cater to various hazards, helping you minimize your exposure to defects when they occur.
Utilize Quality Control Programs
Quality control programs will be essential for each project, with all parties aware of their responsibilities early on. To ensure that this proves effective, make it a point to meet regularly with the stakeholders, with meet-ups allowing you to make the necessary assessments. A daily report can also help you maintain quality work, as this will typically help you detect any issues as soon as they emerge. By doing this, you are also assured of accurate documentation, making it easier to rectify future defects.
Act Immediately
If you discover a defect during construction, make it a point to act immediately, with fast responses coming in handy in reducing future costs. Quick reactions to defective work will also make it easier to handle any structural damage, allowing you to limit injuries and property damage that could prove detrimental to handle.
How an Attorney Can Help
If you have experienced construction defects in a previous project or are looking for ways to avoid this, hiring a Chicago construction lawyer to help with your legal troubles will be your best fit. Grzymala Law Offices can help you determine your next course of action when faced with any property defect claims. Make it a point to reach out to us today to help you keep your costs to a minimum while helping you eliminate future litigation claims.