Illinois Construction Law
and Mechanics Liens
---
Enjoy Comprehensive Construction Law Representation.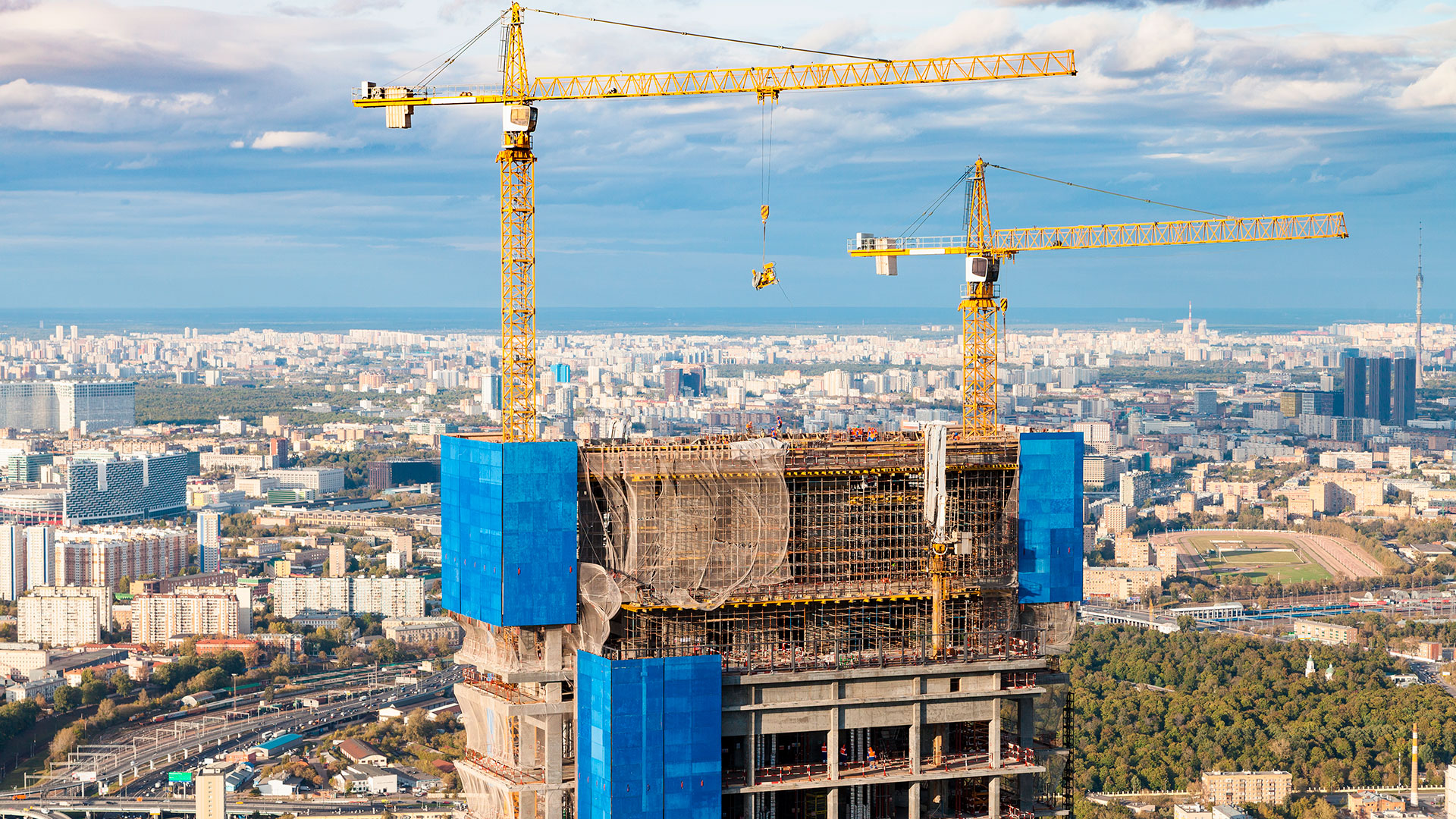 ---
With over 18 years of construction law experience, we offer our clients counsel and representation that covers a wide range of construction-related matters.
Your Construction Law and Mechanics Liens Specialists
Based in Chicago, Illinois construction lawyer Mark B. Grzymala of Grzymala Law Offices, P.C. has many years of experience assisting general contractors, subcontractors, suppliers, vendors, owners and developers efficiently and effectively resolve disputes. This includes contract negotiations, communication of claims, assistance with payment, the filing or removal of mechanic's liens and stop notices, informal dispute resolution and filing of lawsuits.
What our construction lien lawyers do
We specialize in helping contractors get paid for their hard work. As part of its construction law and mechanics lien practice, the firm provides comprehensive representation to general contractors, subcontractors, material suppliers, developers, owners, architects and other construction professionals in with respect to most construction and safety issues including:
Mechanics Liens and Claims against private projects and public funds
Subcontractor Notices (Section 5 and Section 24 of the Illinois Mechanics Lien Act)
Bond Claims against public and private projects
Drafting Miller Act notices and claims against Federal projects
Claims Consulting
Mechanics Lien enforcement and foreclosure
Mechanics Lien bonds/substitution (Section 38.1 of the Illinois Mechanics Lien Act)
Guidance through construction payouts
Preparation of lien waivers and sworn statements
Release of mechanics lien and bond claims
Defense against defect and delay claims
Title defense against invalid or fraudulent lien claims
Protecting owner, lender and developer rights against contractors who perform defective or incomplete work
Contract drafting, review and negotiation
Drafting Terms and Conditions
Defense against City code violations
OSHA Citation defense / OSHA violations
Defense of claims by the Illinois Department of Financial and Professional Regulation (IDFPR)
Defense of City of Chicago Building Code Violations
Reviewing and drafting safety policies
Home Repair and Remodeling Act
Illinois Contractor Prompt Payment Act
Title research
Full Mechanics Lien Service and monitoring of your project
Assistance with Mechanics Liens
We assist with filing mechanic's liens for our clients as a legal remedy for work that has been performed, but compensation has not been made. When this happens, the contractor or subcontractor can file a mechanic's lien. This is filed against the property where the work was performed. Once the lien has been recorded at the county recorder's office, the mechanic's lien creates a security interest in the title of the property. This works to secure the right to payment of the compensation that is owed to the aggrieved contractor, laborer or supplier.
We Can Help You Get Started
A mechanic's lien can help to protect your rights and ensure that you receive full payment for the work provided. But the process of filing a lien isn't completely straightforward, so we've mapped out the basic requirements:
Liens can only be recorded on private projects, and can only be recorded by contractors, subcontractors, materialmen and suppliers.
Deadlines for filing a mechanic's liens may vary depending on whether the party is a direct contractor or a subcontractor/supplier.
Direct contractors must record the lien either 90 days after project completion or 60 days after there is a notice of completion or cessation of work from the owner (whichever is earlier).
For subcontractors, the lien must be recorded either 90 after completion of the project, or 30 after there is a notice of completion or cessation of work from the owner.
The lien will need to be properly served on the owner in order to provide the owner with notice.
The mechanic's lien must be foreclosed within 90 days of being recorded in order to retain a valid claim. If it is not done timeously, the owner can have the lien expunged and may also demand that costs and attorney fees be paid.
---

How can we help?
We are always looking forward to helping businesses reach their goals. Write to us or give us a call at
847-920-7286 to schedule a free consultation.